Surroundings of Positive People
The most important keys to success are organization, planning, hard work, perseverance, etc.  Another very important key is the subject of this post on "Surround Yourself Positive People" which includes you!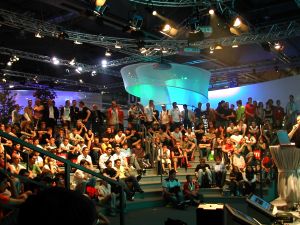 A Positive Attitude Starts with Yourself
The first step to surrounding yourself with positive people is to make sure you are positive yourself.  For all of us, life has it's ups and downs.  What is important is how you are facing these ups and downs.  Is the glass half full or is it half empty?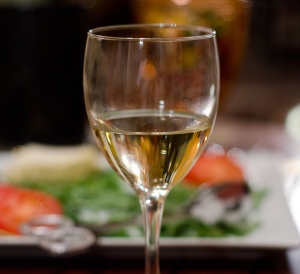 Here are some ideas to help remind yourself to keep a positive attitude and then you can begin to surround yourself with other positive influences.
A Learning Experience
With every problem or difficult situation even though it can be uncomfortable, you have an opportunity to use the experience to learn something new.
For instance, you get a notice from your bank that your bank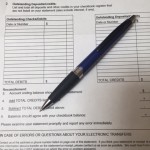 account has an overdraft notice and you will be charged a fee for your mistake.  You have never bothered to reconcile your bank account.  You occasionally call the bank for your balance.  Now is the time to learn the easy task of balancing your bank account on a regular basis.
As adults we should never stop learning.  So use each problem as a chance to turn it into a positive and embrace learning something new.
Every Problem is the "Worst Problem"!
Is this how you feel with each and every problem?  Try approaching your new problem by remembering that you survived the last problem and you thought it was the worst problem too.  Focus on finding a solution not just delving on the problem.  Once you find a solution, be happy and move on.  Delving on things you cannot change will not help you be positive.  Leave the past behind.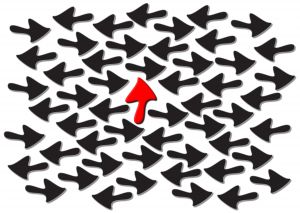 Volunteer Your Time
It is important to volunteer to help your community, your church, or your children's school.   This should make you feel really good and positive but what can really help is if you are putting in 110% even though you are not being paid to do it.  Another exercise in maintaining a positive attitude, is not bragging or sharing with others the time that you have given freely.
Open your eyes every day to your surroundings
My family walks together a lot as a way to get exercise and as a way to communicate without electronics always being on.  While we walk, we enjoy nature around us.  As you go through your day, really open your eyes to every day things.  Take the time to appreciate your surroundings.  This will help you to make today a good day rather than waiting for today to be a good day.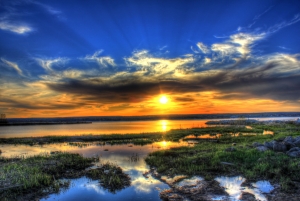 Eat a Well Balance Diet and Exercise Regularly
If you are planning your meals and eating a well balanced diet, you will find that you are less stressed and less grouchy.  You will have a better outlook on life.  The same goes for a small amount of exercise every day.  It is always easy to have the excuse that there is no time.  You are important so make the time for yourself and you will find yourself feeling good and becoming much more positive each day.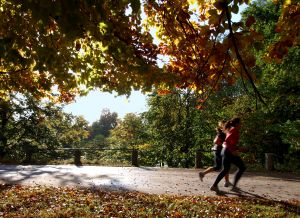 Look For Something Positive Every Day
Some days this can be very hard but give it a shot.  Start out with one positive thought each day and it will help you have a smile on your face the rest of the day.  If you find yourself thinking negative thoughts, remember your positive thought of the day!
Surrounding Yourself with Positive People
Why Should You?
If you are around people who constantly complain about everything
in their lives, this can rub off on you.  If you are around people who are lazy and never complete a project, this can rub off on you.
If you are around people who have no ambition in their life, this can rub off on you.  If you are around people who have an excuse for everything, this can rub off on you.
Are you starting to understand what a negative impact this can have on you? Time to evaluate your friends and associates and surround yourself with positive people.
Who are Positive People?
Positive people are usually very grateful people.  They are people who see each day as a new adventure.  They appreciate life and all that comes with it.  The new sights, experiences, tastes, feelings, and smells are what excites them.  They are optimistic and they understand that with each problem comes many solutions to choose from.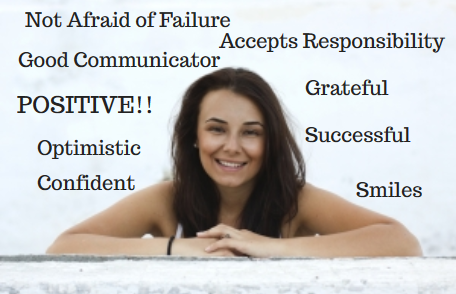 They are not afraid of failures in order to ultimately succeed in life.  They are good communicators who smile a lot.  Even when they are knocked down, they get back up with the same confidence they had before they were knocked down. They don't blame others for it.  They accept that responsibility and are not victims in life.
Involve Yourself in Positive Activities
Positive activities will provide you with the ability to meet and be around positive people.  For you, these activities may be through church and your religion, through signing up for a team sport like softball or volleyball, or even through a hobby,club, or goal.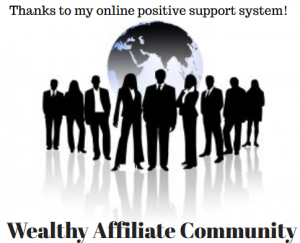 One way I am around many positive influences is through the Wealthy Affiliate community.  It is a positive support system for everyone who has a blog or online business with a common goal of having online success.   I have my own network of online friends and we all help each other with our online blogs.  The Wealthy Affiliate educational platform also teaches you how to be successful online.  For more information from my personal experience over the past two years, here is my detailed review of Wealthy Affiliate.
I hope you have enjoyed by post on Surround Yourself Positive People.  If you have any questions on Wealthy Affiliate or anything on my blog, please leave me a comment.
I look forward to hearing from you!
Gena