When school is out for the summer
Where we live, there are about 4 weeks left until school is out for the summer.  My online business allows me to work a flexible
schedule year round but working during the school year is simply different than working during the summer months. Now is the time to think about Summer Tips With Kids, since they will soon be out of school and at home.  If you also find yourself in this situation, you will need to find a way to have a balance of work with life during the summer months.
Set your summer schedule
Summer is a good time to mix it up with your schedule.  One option is to shift your work hours so you can still have time for your kids.
You can shift to an early work schedule or a late work schedule. For me, I find getting up early and working while my kids are still sleeping refreshing.  The house is quite and my mind is sharp.  While working late into the evening is also an option, I am awake but mentally tired.  Another option is to switch to a four day work week.  This will leave you with one full week day that you can devote time to your kids and do something fun with them!
Take A Vacation
Everyone needs a break and a vacation is a time for a family to bond.  It is a time for no electronics which organically forces a family to talk and share thoughts, ideas, and activities which creates a lifetime of memories.  This kind of a break is great for you in many ways too.  One important way is that you will come back to your work rejuvenated and ready to work even harder on your online business.
Summer School
Finding other summer activities for your kids is great for you and them.  The old term "summer school" is a lot different today than it was when I was a kid.  The local summer schools here offer classes like Creative Comics, Crime Scene Investigation, Do A Zoo and Swimming Pool Games.  How fun would those classes be for your kids?  So check out your local summer school class schedule.
Summer Camps
Besides summer school, our area has a huge offering of summer camps to choose from.  Kids can register for one week or for an entire program of camps.  I like to have my kids in one to two weeks of camp each summer.  This is a great break for all of us.  And my kids get to choose a hobby that they love doing.   Once the camp is over, we all seem to get along a little better and they seem to appreciate me again.
Work Time Rules
I have covered some work time rules in an earlier post which mostly apply to the school months.  Here are some tweaks to help with your summer time schedule.  My kids can mostly entertain themselves but when they get bored, the questions and arguments with each other start.  That is when they decide to involve mom.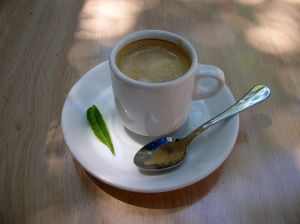 So along with my previous rule of "when mom is working do not interrupt her", I have had to add some other rules.  In the summer, I schedule breaks and a lunch time.  Neither of these I do during the school year.  I have a set mid morning and mid afternoon break and I stop to share lunch with the kids.  During these times, my kids can have my full attention.  This seems to work for me.
Play Dates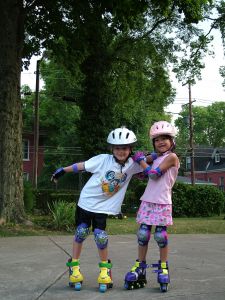 Such a strange term but one that is used to schedule a time for your child to go to a friend's house to play.  By scheduling both of my kids to their friend's houses, this leaves me time to really work in a quiet environment.  On the downside, you do need to reciprocate with the other parents and invite their children over too.  I simply schedule this as my one day off in my 4 day schedule.
Home Activities for your kids
It is important to have enough activities for your kids to do while you are working.  I make a weekly trip to our local Library with my kids.  They stock up on books and movies to last them the week.  The Library has a reward program for reading a certain amount of books through the summer months.  They love that!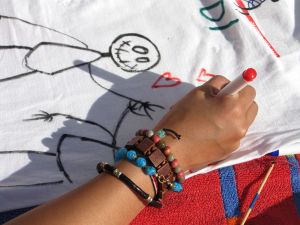 I also find art projects that are not too messy and that do not require my guidance for the kids to work on together.  This works for me if it is only once a week.  I call it Hump Day Art (obviously a Wednesday Project).  If it is more often, my kids argue too much.  But with only once a week, they look forward to it.
I hope you have enjoyed my Summer Tips With Kids!  Please leave any comments or ideas below.
I look forward to hearing from you!
Gena