A Swagbucks Homepage Review
I decided to research and write a review on Swagbucks because I had heard a little bit about it.  Some friends had been telling me to make Swagbucks my homepage and also to remember the Swagbucks Toolbar download and Swagbucks button.  They said it was a free program and a way to earn rewards doing activities that I would be doing normally online anyway.
Program Name:  Swagbucks
Website:  www.swagbucks.com
Price:  $0
Owners:  Prodege
Overall Rank:  8.4 out of 10

Swagbucks Overview
Swagbucks.com is an online rewards site.   It allows users to earn Swag Bucks, their Virtual Currency, by being loyal to them and simply doing things online that a user would normally do anyway.
These online activities could be shopping, searching, watching videos, participating in online surveys, playing games, and discovering other content.  After earning your Swagbucks or points, you can redeem them for gift cards,  PayPal cash, or other rewards that they offer.
The Pros and The Cons
The Pros
You are getting rewarded for online activities that you normally do.
They have added extra rewards for other things like voting in their Daily Polls, completing special offers like printed coupons, and finding Swag Codes to earn Bucks.
If you use it almost everyday the points can add up for extra cash.
They have 100's of Gift cards, Entertainment Coupons, and Swagstakes (like sweepstakes) Entries to choose from when you redeem your bucks.
Their Referral system is a way for you to earn more points.   So the more referrals you have, the faster and greater your points will increase.

Cons
You will not receive actual cash for your Swag Bucks.  They will redeem into your PayPal account though which is kinda like cash but the redemption is at a lower exchange rate than a gift card.
There is not a set rate of points for any activity.  It changes based on  certain demands for information at that time.
I had trouble downloading the toolbar and watching some ads because my Virus Protection program told me they were blocked because of a malicious threat.  I couldn't find any issue though.
Who is Swagbucks for?
Swagbucks is for anyone who is online every day or almost every day.  And now days that is pretty  much everyone.  If you  use your computer to watch movies and TV every day, this is an easy way to earn bucks.  If you make your purchases online anyway, use Swagbucks.
Add their Toolbar and use it for everything you do online.  In return, Swagbucks will take your information and give it to others who will use it to influence and change how they do business online in the future but in the mean time you are the one earning the rewards.
Ways to Earn Points
Searching – Periodically they will reward users with a random amount of Bucks for searching which we all do anyway.

Swagbucks TV – Select and watch videos similar to watchingYouTube.
Shopping – Use the Shop and Earn Feature to shop at popular retailers and receive Swag Bucks per dollar that you spend.

Special Offers – Complete special offers made by Third Party Companies.
Swag Codes – Periodically you may see special text codes on Swagbucks or on social media.  Enter these into the Swag Code box in the top right corner of the screen.  These may expire at any time.  So be quick to earn these.

Games – Play online games for cash and earn points.
Blog Hourly Random Winner – Go into the Blog every hour to check the random winner who may win 1,000 Swag Bucks.
Daily Goals – Watch your Daily Swag Bucks Goal meter.   Meet your goal for the day or even for successive days and you can really earn the Bucks.
Surveys – If you qualify, complete market research surveys from Third Parties.  Generally these are at a higher payout.
Referrals – If your refer a friend, you will earn 10% for life on that referral (current offer).
Tools and Training
They have several Video Tutorials available to help you understand how to use their system including their Special Offers, their How to Search, and then use of Swagbutton.  Also it is important to read the Do's and Don'ts.  Be careful with the Don'ts because if you perform a Don't action, your account may be deactivated.
Swagbucks Support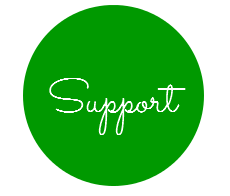 When you are logged in to your account, you will see at the bottom right of your screen a "How can we help you?" button.  Here you can view Frequently Asked Questions or type a search for your topic to see all of the relevant matches.
In this button you will also be able to contact a support agent to help you solve a problem if you have one.
Price
This program is absolutely free to join.  The only money you will spend is when you are making purchases online that you had already intended to make or playing games that you had already planned to spend money on.  In other words, Swagbucks is an online portal to use to continue your online activities while earning rewards for your own actions.
My final opinion of Swagbucks
You earn 1 swagbuck = 1 point  = about 1 cent.   You will not bec
ome rich or even earn a living using Swagbucks but  it is a great way to earn some extra money.
If you are already online why not use Swagbucks and you can earn cash while doing your normal activities.  That's  simply a bonus!
Also while you are online doing what you normally do and you are using Swagbucks, they will tell you about the hourly random drawings on the blog and the new special offers for you which you will find in your mailbox.
Keep checking all that they have to offer including a list of online jobs  (not really a job) that you can complete and earn even more rewards.
Program Name:  Swagbucks
Website:  www.swagbucks.com
Price:  $0
Owners:  Prodege
Overall Rank: 8.4 out of 10
Even though you can earn some extra cash with this program, there are many other ways to earn real money online.  The best way is to have your own website which opens up a whole new world pf earning potential and it's easy and free to create a website.  Check out my top Review of Wealthy Affiliate here to find out how.
Leave me a comment below and let me know what you think of Make Swagbucks My Homepage and my Wealthy Affiliate Review 2015.
I look forward to hearing from you!
Gena