The Process of Earning Money Online
The Online Money Making Process can be a confusing one because just like the offline world, there are many ways of making money in the online world. I will be sharing with you the four step process to get you started.
The First Step – A Website
The one factor that is in common with all of the honest online ways to make real money, is a Website!  To start a website, you need to choose a niche, a domain name, and a web host.
Niche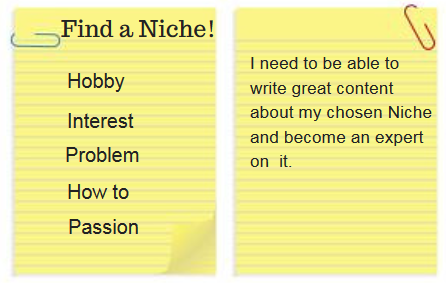 Choosing a niche or focus area can be difficult.  Your niche could be something you are interested in, something you have knowledge of, or even something that you want to know how to do.  Just make sure it is one that you will want to write content about.  If you would like more ideas on choosing a niche, my post List Niche Ideas may help.
Domain Name

There are many domain registrars and domain reseller affiliates available to purchase a domain name from.  You will need to pay an annual price that covers the annual fee and the administration fee to ICANN.  The annual price ranges anywhere between $5 and $35.  Some domain name providers may even offer the domain name for free if you use their web hosting  services.
Web hosting
Web hosting on the other hand can have a lot of variance with options and price. Make sure you choose the web host that will fit your needs the most so ask a lot of questions.  Here are a few suggested questions.
Does it include unlimited sites?
What is the length of the contract?
Does it include unlimited email addresses?
How does the price compare to other web hosting companies?
Does it include unlimited messages?
Is it up 24/7 with minimal down times?
Build a great foundation
A website is the foundation of your business.  Therefore you want to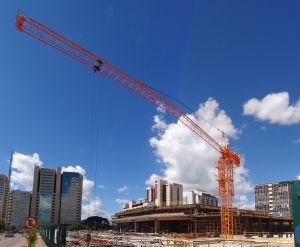 build this foundation to last over time.  To do this you should use a well known Content Management System (CMS) like WordPress.  You can download WordPress yourself or you can use it through another platform.  You will find on the web many users that have had  issues with the download process, so I would suggest using WordPress through a solid platform like Wealthy Affiliate.
Second Step – Content
Content is everything to your online business.  Content leads to your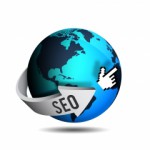 niche brand for a long term site, to your SEO rankings which leads to your traffic, to your user experience and relationships and to your revenue the reason you have an online business.  That is a lot of reasons why Content is King!   Users and Search Engines love "rich" content meaning unique, well written posts with lots of images and videos.
Third Step – Traffic
Without traffic, you are writing for yourself.  That is why the second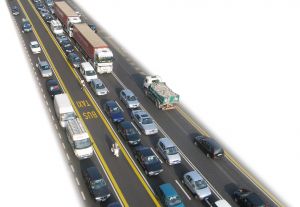 step – content is so so important.  There are several ways to increase traffic and great content is first on the list.  Here are some other ways.
SEO Rankings which come from traffic
Buy an Ad  (Google Adwords)
Buy a number of visitors for a set price
Social Media Promotions
Use a Keyword Tool like Jaaxy to improve rankings
Post in target market forums
Comment on other blogger's sites in your niche and include a link to your site.
Fourth Step – Income
Now is the fun creative part!  There are many ways to earn income once you have your website and open up your online business.
Affiliate Links
Ads
Products (Amazon)
Your own Products
If you would like more details and other ways, here is my post on Making Money Online. The sky is the limit on how you can make money and how hard you work at it.  Many workaholics work nonstop and are bringing in some dough.  Others are only looking for a part time job on the side to add a little income to their family.  It is up to you.
Step By Step Online Money Making Process.
This video was provided by the Wealthy Affiliate platform.  It is a program that will teach you step by step how to create your own online business.  They offer a free 10 lesson course with video and training just like this one.  Included in this, you will have two of your own websites with the potential of making money.  Also Wealthy Affiliate is one of the platforms you can use to log in directly to WordPress.
Click ⇐ here for my personal review of this awesome program from my two years experience learning, growing, and obtaining a successful online career.
I hope this post on the Online Money Making Process has helped you on your online journey.  If you have any questions, please let me know.  I am happy to help.
I look forward to hearing from you!
Gena