How to make Money from the Website

You are writing the website you always wanted. How to Make Money From the Website though?  Well there are many products out there that allow you to make money with placing an ad on your website and most are free web advertising sites.  How do you choose which one and how does it work?
Think about your site and your visitors
First Moms, really think about your site and your audience and then do a little research to determine the best ads for your site.  Ads also depend on the amount and type of traffic that you receive.  I have put together a few of the types of ads available along with how to make money advertising  on your website and how to place ads on  your site.
Types of Ads
1. PPC Advertising Networks
PPC or Pay Per Click Ads are available from many different networks.  Once you sign up with a particular network, you will paste their provided code into your website.  The Network will give you Ads based on the relevancy of your site.  You will earn money for every click on each of your Ads.
Google AdSense
Google AdSense is the one of the most popular  Networks offering PPC Ads.   It is very easy to set up an account with Google Adsense  but before you do, make sure you have your website set up and have several content pages published.  Then all you need to do is  go to  Google to apply for your free account. Your application must be approved which can take up to a week.
Complete the Easy Process
Once approved, you go to My Ads and select a new ad unit to copy to your website.  You should only add a few AdSense ads to your site.  These ads  should be relevant ads  to your site and ones that would apply to your viewers.
I found AdSense very easy to use but make sure to follow all of their policies. They have an AdSense Academy  which quickly teaches you everything you need to learn to setup and have a successful AdSense account. They also have reporting tools to help you know how your ad is doing.
2. Direct Banner Ads
These are like billboards on the side of the road except they are in the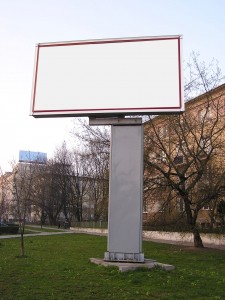 virtual internet world.  You have spaces on your site for you to sell  to advertisers, if you have a large enough audience.
This a great way to make money.  Since you are cutting out the middle man, you should receive larger commissions.  The downside to Banner Ads is that you will need to manage the ads yourself which includes sales, banners, and payments.
There are many sites available to help you sell your ad space.  One site you might consider is Openads Ad Server.
3.  CPM Advertising Networks
These ads are similar to PPC ads but with CPM or Cost Per Mille ads you get paid by the page views that the ads displayed on your site generate. With some Networks, you are also paid at a higher rate if the user makes a purchase, a download, registers, etc.
This is called CPA or Cost Per Action.  CPM Ads work better for sites with a high page view for each visitor to your site.  One of the top CPM Networks is Casale Media.  They are based out of Canada and are a very highly rated Network.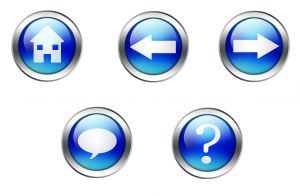 4. Text link Ads
These are not as popular as they used to be since Google declared that any website that sold a text link ad without the nofollow tag would be penalized.  You can still use this method to earn money, but just make sure you stick to Google's rule.
You can sell text links directly through your site or you can use Networks like Linkworth and  Text-Link-Ads to handle the process.  The biggest advantage with Text Link Ads is that they are not as intrusive as other ads.
5. Widgets
A widget is a small application with limited functionality.  Once it is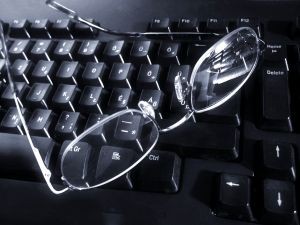 installed on your website and a user clicks on it, it executes a process.
This process performs an action using information from other websites or applications.
The services can vary between the companies out there.  Some operate like a PPC,  others like a text link ad, and some are more like affiliate links.  Widgetbucks and Widget Ad Generator are a couple of companies that provide these monetization widgets.
If you have any questions or would like to share any other types of ads or how to make money from the website ,please leave me a message below. If you haven't had a chance to read  my Wealthy Affiliate review, check it out here.  I have shared the pros and cons of this program from my own personal experience since I use it every day.
I look forward to hearing from you!
Gena