Best Internet Business Idea

Moms are you wondering what is the Best Internet Business Idea?   Well that really depends on you and your own knowledge and experience. Before you decide, give it some thought and  think about what do you know the most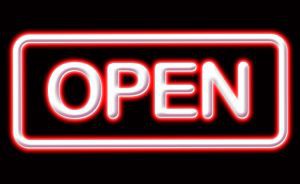 about and what would you enjoy doing or selling every day?
This will help you to know how to start the best internet business for you.  With this new business, you have the opportunity to provide a service or sell a product(s), or a how to site or a combination of all of these.
An Online Business has less Risk
The great thing about this kind of business is that creating an online business has a lot less risk than opening a store with an actual store front.  With an online presence, you can reach a much larger audience.  So if you are ready to plunge into starting your online business, here is a list of questions you may want to ask yourself first in order to get your creative juices flowing:
Do you have money to invest?
Is there a liability to your service?
How will you find customers or clients?
Do you need insurance?
Will you need a certification or a license?
Do you need an Attorney?
Will you need special software?
Are you setup for a computer backup and firewall on your computer?
Do you need to setup a company and what entity type?
Who is your customer?
Why are they purchasing your service or product online?
Now that you are really starting to think this through, let's go back to the question "What are you most interested in selling?   A product, a service, or a combination and what would it be?".
Here are some ideas for Selling Products:
Ecommerce Store
You could start an  online store.  To do this, you can find suppliers for products that are relevant to your niche or interest  and become a specialized retailer.  One way to do this is use Shopify.

Shopify is a cool fun site that makes it easy to open an online store by providing all the tools and help you need. Click on Shopify above  to try it for free!
---
Drop Shipper
What is a drop shipper?  A Drop Shipper is when you become a mediator and manage
product shipments without ever touching the products using your online business.   You partner with a wholesale supplier.  When you receive an order, you transfer the order details to that supplier.
The supplier then ships out the inventory to your customer using a private shipping label that shows your online business name as the shipper.  In turn, you are paid a commission for the order.  There are many companies out there with different pay structures. One to look at  is  Inventory Source.
---
 

Sell on Ebay and Craigslist
Choose products that are popular on Ebay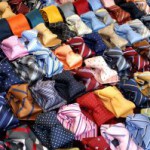 or Craigslist that may be relevant to your site and ones that could be  repetitively purchased.  The most important thing is that  these products need to blend with your website so ultimately you can help a visitor that is on your site rather than just annoy them with another popup ad.
---
Create a handmade product
Do you make a scarf, vase, or sweater for family and friends for special occasions?  They always love them.  Maybe you have the talent to make your own product and sell them.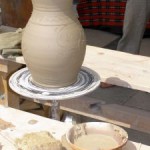 It's something to think about.
Because now days it is pretty easy to add and sell your products right on  your own site and  also you can sell on other sites like Etsy. They are one of the largest sites for handmade products.
---
Virtual Consignment Store
Have you ever been to a flea market, a resale shop, or an estate sale?  If you are interested in buying and reselling items like you would find at one of these venues, you can do so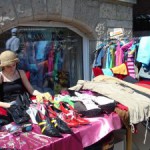 by creating your own online consignment store.
You can also help others sell their items on consignment by putting everything all on one website.  All of your items can be listed on Ebay as well.  Once someone purchases an item on Ebay, you can refer them back to your online website to enhance your earning potential.
---
Custom Jewelry or Beading store
If you have a knack for making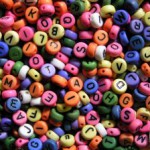 jewelry,  consider creating your own designs and selling them.  Before pricing your items, investigate other sites for their pricing and then calculate your cost structure to include your labor involved in creating your beautiful designs.  Remember to search out the best vendor for supplies  to allow you enough profit for your efforts.
---
Here are some ideas for Providing a Service:
Daily Money Manager                           Virtual Assistant
Domain Name buyer/seller                 Web design services
Outsourcing Services to others        Translator
Create Videos or Photos                       Resume Writing
Health or Nutrition Coach                   Currency Trader
Manage Social Media Profiles          Ebook Author
Offer Blogging services                         Build Apps
Internet Researcher                                Transcription service
Teach a language                                        Tutor a Subject
As you can see, the list can go on and on.    It all comes down to what would you love working, writing and talking about everyday?  That is how you will find your Best Internet Business Idea!
Please post below any other ideas that you would like to share with other moms or questions that you may have. If you are looking for some ideas on blogging, check out My Basic Blogging Don'ts.
I look forward to hearing from you!
Gena