Lost My Job What Now?
You lost your job or maybe you quit or maybe you are thinking about quitting.  Regardless of which it is, you now find yourself saying "Lost My Job What Now?".   I'm sharing some tips for Getting Over Job Loss. When I found myself in this position, I took myself through steps of healing and then evaluated what I wanted and the steps I should take to get there.
Things to do first
Before we get to the steps, let's quickly list a few things to remember to do.
File for Unemployment
Take care of Health Insurance
Update your resume (even if you choose another route, you will have it)
Update social media accounts
Network with people that you know to see what's out there
Take care of yourself
This might sound a little strange but now is the time when people generally forget to really take care of themselves.  If you did not
exercise prior to losing your job, now might be a time to start.  If you did exercise prior to losing your job, make sure you continue it and maybe even increase your exercises.  This is a time that you may be considering a job change.  Regular exercise can help by:
 Keeping your mind clear
 Getting rid of excess anxiety and emotion
 Energizing your mind and body
Declutter your life
Besides clearing your mind and body, it is a good time to declutter your life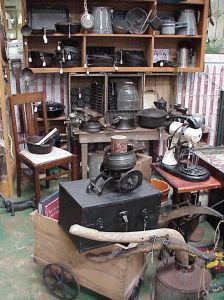 . Walk through your house and garage and look for items you no longer need and use. As you go through each room, put those items into piles to sell, to donate, and to trash.  Items that you sell will make you a little extra cash and those you donate may help on your taxes.  Getting rid of all of the unnecessary items will help rejuvenate you as these changes are going on in your life.
Accept that Life is Different
When you no longer get up, get dressed, and drive to your old job, life is different.  For one, your friends that you worked with may end up as only coworkers and not really friends at all.  This happens and it can be hard to accept. You may feel really alone.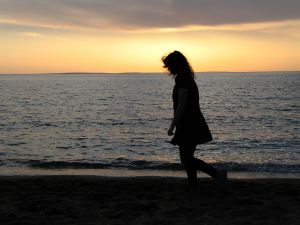 Leaving a job especially if you worked there for any amount of time, can feel like a divorce.  You lose the coworkers (your friends), you lose the building (your house), you lose the desk or area you work (your furniture), and you don't even go to the same places for lunch anymore.  Work towards accepting that your life is different than it was.
Ways to reduce your monthly bills
Regardless of what you decide to do either look for another job back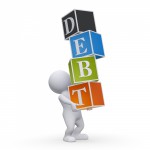 in the rat race or to change careers completely, you need to consider how you can reduce your monthly bills.  If you don't have a budget, I would suggest you start one immediately.  It can be a simple one on a spreadsheet or software to help you.  Evaluate each of your recurring bills to see what can be changed or eliminated to stay out of debt.  For more tips go to Tips on Saving Money.
What are you looking for?
Right now might be a hard time to think about what you are looking for.  You may be angry, frustrated, and emotionally drained.  Now is the time to use that energy and creativity that you would normally be putting into your job and put that into yourself.  Ask yourself some pointed questions.
Do you want to work for yourself or someone else?
Do you want or need a flexible schedule?
Do you want to try something totally different?
How much money can you save by working from home?
Is this the right time to work for yourself?
I think everyone at some point in their life has considered the option of working for themselves and not having a boss to report to.  Is this the right time for you?  Think about yourself.  Are you….
self motivated
diligent
determined
open minded
Yes I am that person!
If you have those traits, then consider starting your own online business.  Surprisingly it  is much easier than you think.  Now you will have a lot of questions…
How much does it cost?
Is it really my own business?
Is there training?
Is the training hard?
Is there any help?
I know the questions are probably endless but consider trying it first without any cost to you.
Try it first
You decide that you might want to work for yourself.  That's pretty scary to admit.  Now what do you do?  A great way to give it a try, is to go through a 10 lesson course that will teach you how to build an online business through Wealthy Affiliate that is absolutely free.

The reason that it is free, you may ask?  Because the owners believe that once you go through the course and have your own website, you will see how easy it is. Then you can choose to stay with it and learn more or decide it is not for you.  It's that simple.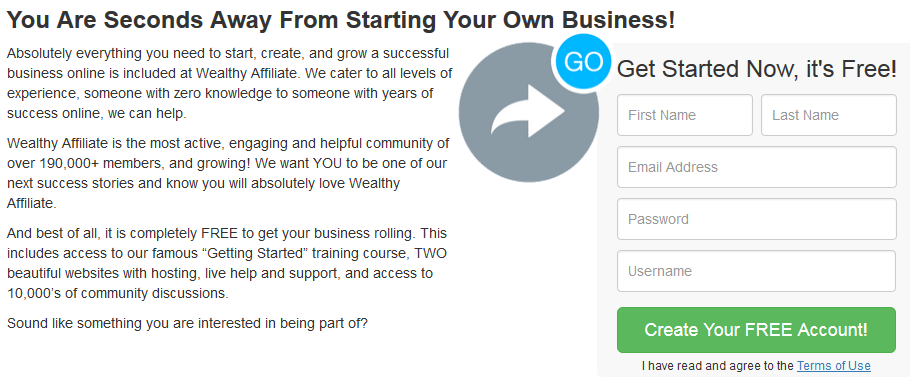 Things to consider
Wealthy Affiliate has the highest success rate of any online program
Over 274,000 current members
No obligation or credit card information needed
Excellent easy to follow training at your own pace and schedule
Check out My Detailed Personal Wealthy Affiliate Review as a member for 2 years!
I hope my post on Getting over Job Loss has helped you in some way.  I have never been luckier than to change from my traditional job to my online career where I work for me!  If you have any questions, please ask.
I look forward to hearing from you!
Gena