How to Prevent Online Scams
If you are considering a work at home opportunity, you will soon find out that you will be overwhelmed by the amount of programs, products, websites, information, etc. that are available.    From years of experience, here are some Online Scam Prevention tips that I hope you find useful as you continue with your online journey.  Even though there is not a sure fire way against all scams,  these tips are to help you decrease your chances of being a scam victim.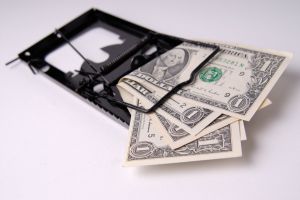 Look at the Source
When you hear about an online opportunity, how did you hear about the offering?  Was it from a pop up ad when you clicked on another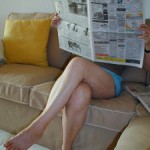 site, an email you received directly from the company that you have never given your email to, or one that you read in the newspaper's classified ads?
None of these sources would scream legit more likely scam.  Or did you hear about the opportunity while searching on other well known sites?  It is important to simply think about "the source" of the opportunity.
Research Everything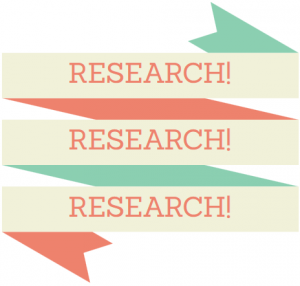 Take your time to thoroughly research any company or program that you are interested in.  Do a search on the name +scam,  +complaints, or +reviews.  These searches should reveal any problems that others may have encountered.  Remember to take these with a grain of salt though.  One person might have felt burned by a program and write a scathing review.  This could just be a one off.  Research, research research until you feel satisfied that you understand what the program is offering.
Personal Stories- Ask Questions
While you are reading the reviews, look at personal testimonials.
  These could be testimonials from real people or made up ones from the company themselves.
How do you know?  If they are from real people, they will usually have a contact email.  Contact them and ask your questions to see if you are comfortable with their answers.
Even then you will not know for sure but try to contact as many as possible along with any contacts found on complaint sites. Ask as many questions as possible to see if you get the same answers from different people.
Contact the Company
In your research, look for company contact information.  A
legitimate site, should display contact information of some kind.  This could be an email address, street address, and phone number.  I suggest contacting the company directly to ask any pointed questions that you may have.  See if you receive a timely response and if you are satisfied with the answers that you receive.
Program Costs
Asks for Money Up Front
If a company is asking for money up front, find out in detail why they are asking for money.  In almost ever case, I say walk away.  If they are not confident enough in their own product to offer a free trial, then what else are they hiding?  It is not a sign of legitimacy.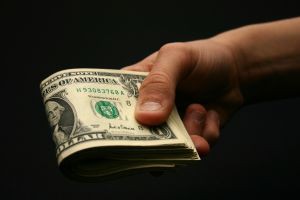 Know Full Program Costs
Many of the programs available, do not share all of what they have to offer upfront.  In other words as an example, they lull you in for a 14 day trial and then tell you that to move on you must pay more money.  I am fine with that as long as I know all of the fees required upfront. Otherwise you will constantly be giving more and more money.  Don't walk down this bumpy path of hidden costs.  Find out everything on the front end.
While reading reviews, specifically look for the cost of programs.  Many reviews go in depth about external fees (IE. hosting costs, domain name, software), down the road up sells, and step by step fees that are offered to members.  When this happens in programs, the owners are hiding important information that you should know on the front end for you to make an educated decision if this program is right for you.
Program Claims
Claims that you will be rich
While researching a company if they claim that once you join, you
will make bundles of money, RUN!  Come on if it was truly that easy, they would not be advertising it but earning it themselves instead.  They are throwing the carrot out to you, to get your money and that is how they get rich.  After all can you really make over $100,000 a year for stuffing envelopes.  I'm sure you have seen that ad too.  If it is too good to be true, then don't believe it!
Time is running out!
If you must act fast to join the program or it is no longer available, they simply do not want you to have the time to research their program.   Take the time to research and you will probably find out exactly why you shouldn't.  Rarely is there a legit program that is time sensitive that you have to join at that moment.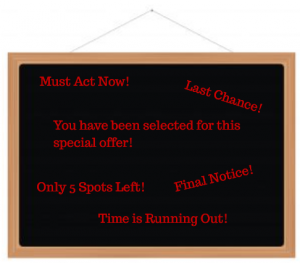 Better Business Bureau (BBB)
If a company or program has the BBB symbol on their site, click it and it should link you to their rating and reviews.  If they do not show the BBB symbol on their site, go to this link to find the company you are researching.  Read their rating and all of the reviews.   This could be very eye opening to you.
Common Sense
Your most valuable tool against a scam is yourself.  Use your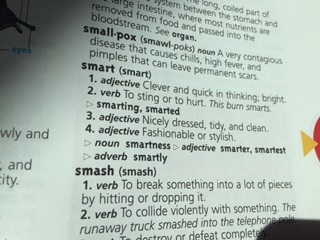 common sense and listen to your gut.  The online world is no different than the offline world.  If you would not fall for the scam in the working world, than don't fall for it in the online world simply because you are new to it. Just be smart about your choices.
Remember these Online Scam Prevention tips should help you decrease the likelihood of being a scam victim.  Leave me a comment below or any other ideas that you may have.
I look forward to hearing from you!
Gena