Basic Blogging Don'ts
When I began my first site, I started putting this list together of Basic Blogging Don'ts to help keep myself on track as I was writing.   I have since reorganized the list and put them in a more readable order.   I would like to share this how to of blogging with you.  These are just  from my own blogging experience.  Hopefully my basic blogging don'ts will help you too but again there are no specific rules just opinions.
Treatment of others
To me, it is important to think about other bloggers and your family and friends when writing your blog.  Here are my thoughts.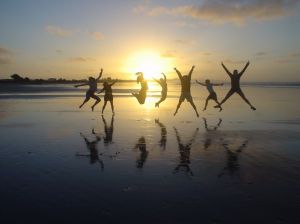 Be kind to other bloggers.  If you don't like what they have to say, keep it to yourself.
 Don't steal other bloggers words.  Always write in your own words.
 Don't forget to have a friend (someone who can be really honest with you) read your site for feedback.  You want this feedback from a readers point of view.
Don't stop reading other blogs about your subject.  You will learn from them and it will help give you new ideas for your blog without copying off their site.
Don't ignore your social media contacts.  Use them all.  After all your friends and family are interested in what you have to say too.
Treatment of Your Readers
My readers are the most important.  So I really focus on these don'ts.
Don't forget to put a contact on your blog.  This is a blog and you want to hear from your readers.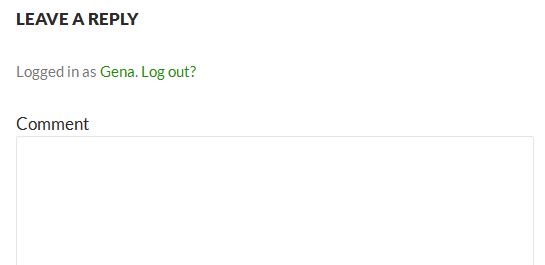 Don't ignore comments from your readers.  They are enjoying (hopefully) your blog.  So respond back to them in appreciation.
Don't expect something in return for your blog.  Give without expectations.
Don't use auto-play videos or auto-play music.  When these come on without a reader expecting it, it can scare the reader.  They may move on simply because of that.  Also if you wake up their sleeping child, that's it for your site when that happens.
Don't chase your readers.  If they want to  join or purchase what you are offering, they simply will.
Your Personality should shine through
I am a busy  mom working from home and always working on my trade of internet marketing.  I continue to  strive to make sure that that comes through in my writing.  And I want to share what I have learned as I continue with my education through Wealthy Affiliate.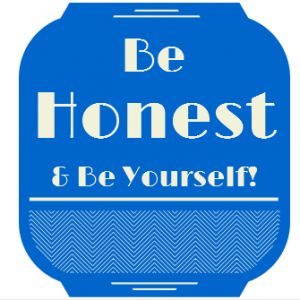 Don't hide who you are.  You have started your blog for a reason.  Be honest about why and who you are.
Don't lack integrity. When you write with integrity, your readers will understand who you are and trust you because you are being honest with them.
Don't hide your blogs purpose.  A viewer should understand immediately through your description or tagline what your blog is about.
Don't ever forget why you started your blog.  Everyone has their reason(s).  These will help you stay grounded and focused on what is important.
Don't forget to be smart about tagging.  Use terms related to your post for readers to find your blog.
Don't be afraid to go ahead an publish a post.  Remember you can always edit it.  Life is not perfect.
Don't be rude or impolite.  No one wants to read that!
Don't write without using your common sense.  Think about what you are typing before you publish it.
Don't use profanity!!!!
Mode of Writing
This is the hardest one for me.  How many words are too many or too few?  Do I sound confident without sounding bossy?  Please read on for my list that I use to keep me on track.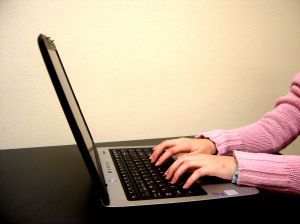 Don't ignore your own blog.  You must write often to have a relationship with your readers.
Don't forget your research.  Whatever your blog is about, you will need to keep up with current information on your subject.
Don't lose confidence in your subject.  Be an authority and always write with confidence and conviction.
Don't have errors on your site.  Use the tools (spell checkers, grammar checker, etc.) that are available for you.
Don't be too wordy in your posts.  Too many words will make a reader lose interest in what you have to say.
Don't have too few words on a post.  This is a tricky balance with the don't above.  Reader and Search Engines like enough words to make it worth their time to read.
Don't have too many lines in each paragraph.  Learn to space after a couple of sentences.
Accessibility
I want to make sure that my site is available for everyone in every way.  Just something to think about.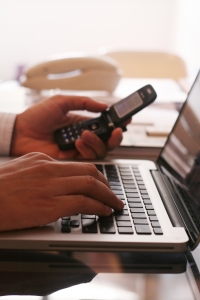 Don't have a blog that is not mobile accessible.  Today, everyone is using their handheld devices to access the internet.
Don't forget social media.  Include social buttons on your blog.
Don't forget to add a plugin on your site that will let  your readers print any of your pages or posts for future use.  WordPress has many different plugins available to allow printing.
Blog Appearance
What are my readers seeing on my site?    Is it good for their eye and do they want to read it?  These are the questions that I ask myself about how my blog looks.

Don't clutter your blog up with tons of stuff.  It becomes overwhelming for a reader to wade through the extras to read the good stuff.
Don't make your header height to wide.  In doing so, you will force your reader to scroll down just to read your blog.
Don't miss out on a clear navigation route for your reader.  They need to know where to go next that makes sense.

Don't have an item on your menu that does not link to a page.  Sometimes a parent item has a drop down box for the associated pages but the parent does not have a link itself. This can be very confusing for a reader.
Don't add colors every where you look.  White space is clean and crisp and pleasant to the eye.
Don't use a really light text when you have a dark background.  This is very uncomfortable for the readers eye.
Don't forget images.  They are  a visual stimulation for your reader.  Free images is a great site to use.  Also put a description in the Alt field of the images to help in Google.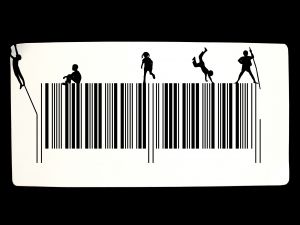 Don't mislead in your titles.  Your titles are there to tell your reader what your article is about to see if they have any interest in reading it.
Don't blog (pun intended) your blog down with slow load speeds due to graphics.  Your reader would rather your site be quick and responsive.
Don't confuse your reader with many topics on one page without a clear navigation of those topics.
Don't forget to use links.  You should internally link to your other pages and posts on your site and externally to other sites that will enhance your viewers reading experience.
Blog Thoughts
I have had some frustrations with blogging.  Here are my thoughts.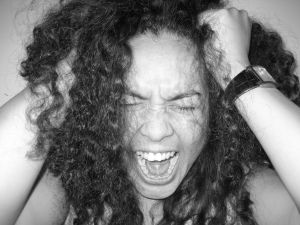 Don't go crazy with your posting goals.  First set a reasonable goal that you know that you can hit, maybe a post a week. Then if you are hitting that and want to increase that goal then do so.  This is supposed to be fun.
 Don't have a URL that is hard to spell or too long.  It should be easy to type in as a direct URL.
Don't Spam!
I hope this post on Basic Blogging Don'ts has helped you as you are writing your own blogs.  Please comment below with any feedback you may have.
I look forward to hearing from you!
Gena