While working from home find a balance with your family life!
Are you finding it difficult to focus on your work while your family life is all around you?   That is only natural so let's talk about how to have a balance of work with life.  You wanted or needed to work from home and now you have a flexible schedule so make sure that you are productive with your valuable time.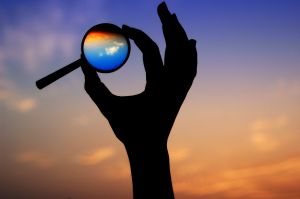 Work where you live, live where you work!
If you have never worked from home, you may be distracted by the
fact that you are working where you live.  You cook dinner, help kids with homework, do laundry, etc. from the same space that you are now working.  That's okay though.  In time if you haven't already figured it out, you will find that this is what makes working from home so great.  You can do it all under one roof.  It simply makes the other things in your life easier too.
Comfortable work area
I talked about the importance of organizing your house in my post.  One of the reasons is when you are working you will be more focused and more productive if you have a neat and comfortable area to work.  I like to work from the comfort of my favorite chair but you might be most comfortable at a desk or outside sitting in the grass.  That is the beauty of working from home for yourself.  So pick a spot and try it out to see if it is your work spot of choice!
Make a Schedule for your day
As a busy mom, each of our days are not the same.  Some days we may have a school conference to go to, a doctor's appointment, or grocery shopping that must be done.  That does not mean that your entire day is shot for working on your business.  It means instead that first thing each day, you should have a schedule of your day in which most days will probably be the same.  Your schedule can simply be in your head or if you get distracted easily maybe you need to keep a spreadsheet or write it down.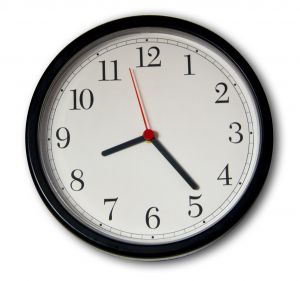 Try to have a minimum of an hour of uninterrupted time for each of your scheduled time slots that you can work on your online business.  If you have decided to join Wealthy Affiliate (My #1 Recommendation for internet hosting, training, and support), part of each day will be going through the training and part of each day will be writing content.  Both of these are just as important.  The training (first 10 lessons are free) will help guide you to a successful business.
House Distractions
You will have distractions all around you.  You were helping the kids late with homework and you never made it to the dishes.  Now you see them in the sink.  Should you be working or cleaning the kitchen?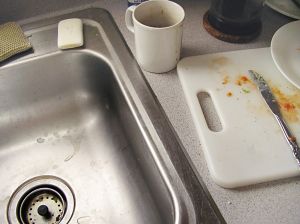 The phone rings, should you answer it?  All kinds of distractions will be around you.  If it is your scheduled time to work, don't stop and take care of any of these distractions.  Your working time must be a priority for you.  Try not to feel guilty about it.
Days off of work
Even though you do not work a traditional job, you still work.  Remember to take a couple of days off each week just like a traditional job.  This will probably come naturally to you on the weekends because of kids being out of school, but make sure you take a little quite time for yourself if you can.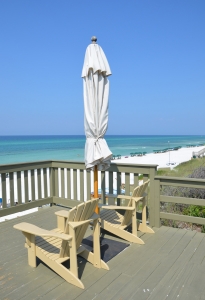 Work Rules
You will be working at times when your family is home.  It is best to set up some ground rules up front.  Your time is important and the entire family should understand that.  One rule to consider that establishes the importance of your time is "No interrupting Mom if she is working".  Of course, the only exception to this would be an emergency.  The first time you are interrupted by one of your children to ask where their favorite t-shirt is, should be when you stay strong.  Remind them of the rule!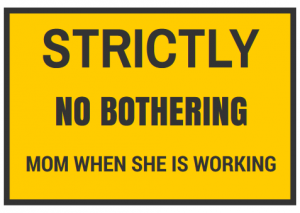 Whatever rules that you decide on will eventually become habits for you and your family, if you stick to them.  You may need to reevaluate your rules from time to time to make sure that they make sense and they are helping you balance your time between your work and your family.
Daily accomplishments
It is good to have a work plan for your day.  Today are you trying out a product and writing  a review or are you using a keyword research tool ( Jaaxy – #1 keyword research tool) to search for article ideas?  If you start your day with a good plan, you will find you are far more productive and are accomplishing your daily goals more often than not.
Set your priorities for the day.
Look for easier ways to do things.  Add automation if you can to help with this.
If you are spending too much time with certain tasks that can be outsourced for a cheap price.  Consider it.  Your working time is important.
Stay on task with productivity by changing anything that is slowing this time down.  For instance, are you working with the TV on or with Music on?  You may not realize it but this will slow you down.  Turn them off.
Celebrate your accomplishments
To learn the process of an online business, it takes the help of a great platform like Wealthy Affiliate who will teach, host and support you.  But to be successful it takes YOU!  It's your drive and determination that will make this happen.  Celebrate your accomplishments great and small.  These celebrations will help propel you along in your online journey.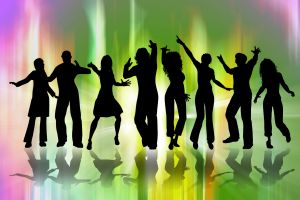 I hope you have enjoyed my post on A Balance of Work with Life.  If you have not yet decided to join Wealthy Affiliate, please click on my review to read about an honest company that can help you be successful too.  Let me know if you have any questions.
I look forward to hearing from you!
Gena