Best Ways to Save Money at the House

I say "at" because you can just look around your own house for all kinds of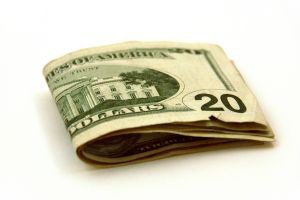 money saving ideas.  Most on  the list below are energy saving tips in the home which will show you how to lower your monthly bills.
Going through this list you will find many ways to inexpensively make changes to your house and start saving money today.
Get a Programmable Thermostat
---
Installing a programmable thermostat  will give you the ability to control the temperature in your house.  The worst thing is when one person in your house is cold and another is hot and the thermostat
continues to get manually adjusted.
You can begin to save money based on how you set the temperature.  Set it and stick to the program because experts say that by lowering the temperature by one degree in the winter, you will save 2% on your bill.  Lower by five degrees and that is 10%.
Think about the times during a day when no one or only one person  is home.  Do you need to have it as cool or as warm as it is?  I just put on a sweatshirt if I'm cold.  At night when everyone is snug in bed, you don't need the house to be as comfortable as in the evening so adjust the programmable thermostat to save that cash.
Change your Light Bulbs
---
Replace your incandescent or halogen light bulbs with energy efficient LED light bulbs.  The LED lights do cost more upfront but look below at the potential for energy saving and the other incredible amount of benefits they offer.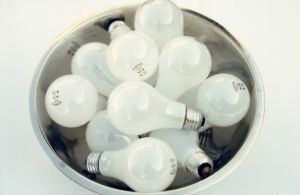 The bulbs use at least 75% less energy than other lighting options.
They produce very little heat.
LED bulbs last 35 to 50 times longer than incandescent lighting.
Many of them come with a minimum 3 year warranty.
They are more durable than other bulbs.
The light output is constant, has good color quality, and has equal brightness without flickering.
Maintenance of your Heating system
---
Regular maintenance of your heating system  will make the system run more efficiently therefore saving you money.  It is a good idea to have your air ducts checked at the same time.  If you seal leaks in your air ducts, you can reduce your heating costs up to as much as 20%.  That's a big savings!
Fixed Utility Rates
---
Check into switching from a variable rate to a fixed rate on your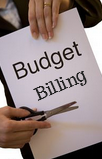 various utility bills.  This is usually called Budget Billing with your Utility Companies.  By making this change it  will allow you to pay the same rate usually for a 6 month period in which time your bill will be reviewed to see if this is the right rate for your usage.
Choosing to go with a fixed rate on your utility bills may not technically save you money but it does help with the budget and knowing if you are maintaining the same usage year over year.
Lower your water heater temperature
---
By lowering your water heater temperature to 120 degrees , you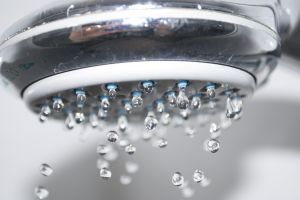 can have some significant savings.  The other thing to check is your water pressure.
If it is set over 60 PSI, you could be wasting water.  It might be a little tough to make these changes if you like a really strong hot shower, but just think of what you are saving.   The second greatest energy user in your house is your hot water tank.
Do It Yourself projects
---
When you have a project around the house that needs to be done,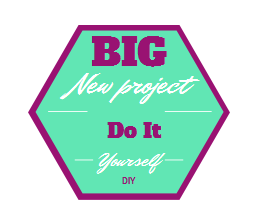 consider accomplishing it yourself.  If you need help, there are so many ways today that you can find out how to do something.
There are lots of Do It Yourself (DIY) sites and of course everything is on Youtube now.
Check your Windows and Doors
---
Check for gaps around your windows and doors.  Gaps can let in cold air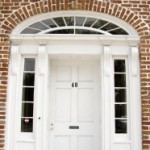 and hot air which can cause your air conditioning or heating  bill to be higher than necessary.
Insects can also come into your house through the smallest of gaps.  Use caulk or a spray foam to close these gaps around the joints.  If the gap is at the bottom of the door, make sure you have a good weatherstrip in place to seal the door from the outside air.
Making Your Fireplace Efficient
---
If you have a fireplace, you might want to consider adding a glass door on the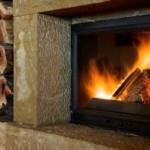 fireplace.    By adding a glass door, you can reduce the loss of heat making your fireplace work more efficiently heating your house.  Also for best use, make sure your fireplace is periodically cleaned by a professional.
Utilizing Insulation
---
Check the insulation that you have in your attic and  crawl space.  See if
your walls feel cold in the winter when you touch them to make sure you have an adequate amount of insulation.
If you don't, you are losing valuable heating or cooling.  For the small cost of adding insulation, you can save money for years to come.
Cell Phone Chargers
---
If your family has multiple cell phone chargers continuously plugged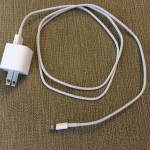 into outlets, you are using energy by having them plugged in all of the time.
If you buy a power strip to plug them all into and keep it turned off when it is not is use, you will save money.  The same goes for computers and TVs.
Off Peak Electricity Hours
---
Find out when your electricity is at  off peak hours (usually in the evening or at night).  This is the time that you are charged the lowest rate on your electricity. Choose to  run your laundry loads and your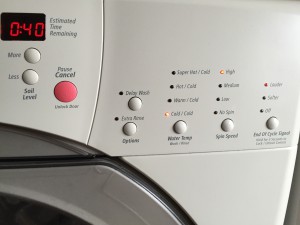 dishwasher during these times for the most savings.
And make sure you are only running these appliances when you have a full load.  When you are running the washer, try washing the clothes in cold water.  Because 85% of the electricity used to wash clothes is for heating the water.  Think of the savings.
Proper Usage of your Dryer
---
When you use your clothes dryer, make sure that it is set for automatic.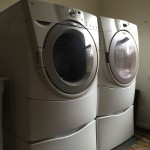 If you use any other cycle, you could be wasting energy not to mention wearing out your clothes.
Also make sure you are removing the lint after each load and periodically  cleaning your exhaust vent to remove any debris. Keeping everything clean, will allow your dryer to run more efficiently.
Cooking More Efficiently
---
When you are cooking, make sure you use the right size of pan for all of your dishes.   You should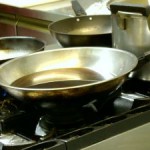 match the pan size to the cooking element that you are cooking on.
Try to use the smallest pan you can and to cook with the lid on to hold in all of the heat. Otherwise your heat is being lost  out the top and the sides of your pan.
These are some of my best ways to save money at the house including some great energy saving tips in the home.  Moms looking to earn some money, consider creating a website on something fun that you love like cooking, scrap booking, or kids toys.  With Wealthy Affiliate it is possible and free to take 10 classes and see if it is for you!
Please share any others ideas you may have below.
I look forward to hearing from you!
Gena