Easy Money Saving Ideas
Here are some easy money saving ideas.   When you save money you are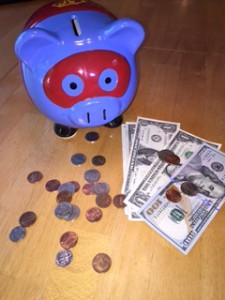 actually making money! At least that's how I look at it.  After I stopped working at my traditional job and became a Mom making income from home,  I also wanted to look at how to lower monthly bills.
Here are some of my home money saving ideas.  Also check out my other best tips to  saving money at Energy Savings  Tips at Home and at Grocery Shopping Tips.  If you are still working a traditional job and are interested in finding out how you can also have your own online business working flexible hours, Wealthy Affiliate is the #1 internet hosting, training, and support program that can show you how in their 10 lesson course.
Refinance your mortgage
---
Make sure you stay up with the current interest rates so you are getting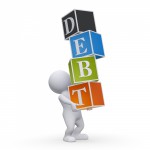 the best deal on your mortgage.  It is worth refinancing your home mortgage if you can decrease your interest rate by around 1%.
Just  be careful that you are not paying points to get the rate.  Also if you need to do a major repair on your home, you can refinance your mortgage for a higher amount if you have enough equity in order to cover the necessary repair.
Use credit cards with the best rewards
---
If you do a lot of shopping at Major Retailers, you can often save up to 5% on your purchases using the Retailer's credit card.    Other retailer credit cards have discounts based on usage.  If you use a major credit card like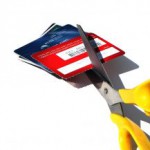 Capital One, they offer a rewards program for cash back or a credit on your bill.
It is good to have several cards to choose from but if you have too many, it's time to cut them up.  Please remember you need to pay off the balance each month on each card or the interest will erase any savings you may have made.
One site that I have found useful is nerdwallet.com. They have a free site that analyses various credit cards to share  the best deal available at that time.
Switch providers and or ask for deals
---
Look at your cable, home phone, cell phone, and internet.  First off, ask yourself, if you have a reason to keep your home phone.  Most people do not have a good reason, they simply have always had one.  Can you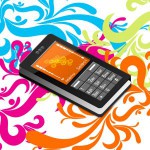 bundle any of these together for a better deal?
Even if you can't, call each of the providers to ask for their current offers.  There are often six month or twelve month discounts that they will offer you especially if they think you will be canceling your account.
If you get a discount make sure you mark your calendar to call before your deal expires.    If you are a loyal customer to a specific provider, they usually have a special department to help keep there long term customers happy.
Consider a flexible spending account
---
If your spouse works and has a flex account available through their employer, this is a great way to save on your taxes.  You will need to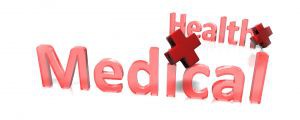 estimate  what you normally spend on your medical expenses per year so remember to be conservative.
The FSA paperwork will need to be completed at the end of the year prior to the effective year.  The money you put into your flex account is taken out of your spouse's income on a pretax basis which means  less taxes to the government and more money in your pocket!
Look at your insurance
---
Besides comparing your rates with different insurance companies, make sure you have the right coverage for your house and cars.  I found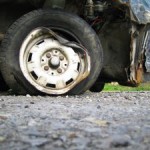 that when I no longer worked outside of the home, I did not drive the same mileage on my vehicle.
I was able to reduce my auto premium based on the lower mileage.  Also consider the value of increasing your deductible.  If you increase your deductible, do you have the money in an account if you had to file a claim?
If you do, in the long run you can save money on your premiums.  Money saving potential on both your coverage and deductibles!
Get rid of Cable
---
This is a tough one and one that I have not yet decided to do.  Many people however have gotten rid of cable altogether.  You can use the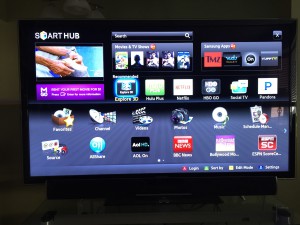 internet for news, weather, and some network programs.   You can also use Netflix,  Hulu Plus, and Amazon Prime for other shows.
I have read that if you continually switch between all three, that you will always get a 30 day trial for free.  Let me know if you have tried this and if it works.
Save on gas
---
Consider making one trip a week for all of your purchases.  Think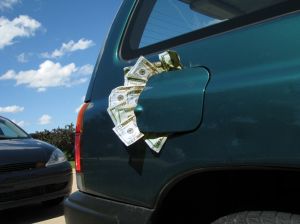 about your driving path and how you can make the most of it.  It really is in the planning.
All of my major purchases each week our in the same general area.   I now make this trip about every two weeks and I have seen a big difference in my gas bill.
Monitor your Credit Score
---
It is important to make sure your credit score is correct.  Many times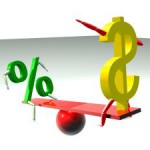 there is incorrect information that worsens your score and you are not aware of it.
Then if you go to get a loan, your interest rate will be much higher than it should be.  There are several sites that will give you a free report or one for a minimal cost.  Check out credit.com and Experian.com.
Shop at Resale Shops
---
I love resale shops!  When I need anything for anyone in our family that's the place I look first.  You can find really expensive clothes at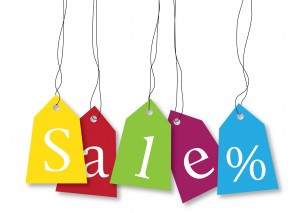 some of these shops for a fraction of what you would normally pay.
Many on them have certain days of the week when they offer a discount or have a purchase card to turn in later for a discount on your next purchase.
Now that I am working for myself, I have the time to shop when I need to.  So I can find these great deals and save money.
Stop buying Books and Magazines
---
Having a magazine subscription and frequently buying books can all
add up.  Go to your local library to check out the free books and magazines available.
And while you are there, remember they also have free movie DVDs.  If you are using an Amazon prime account for your purchases, they also have some  books available for free.
Budget your money
---
I think we all don't realize how much we spend on certain items each month.  A good way to monitor yourself and start saving money is to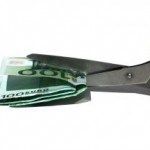 start a budget.  The easiest way to do this is to use  a computer program like BudgetTracker.
It will help you manage your money.  Take the time to enter in your information and pay your bills through the software.  You will be surprised at how much you can save just by seeing what you spend each month.
I hope one of these easy money saving ideas will help you.  Remember that a great way to earn money is by having your own website and working for yourself.  Check out my Wealthy Affiliate Review which is the top internet marketing program out their today.  And they have a free 10 class course to see if you like it!
Post below any questions or suggestions you have and I will share them.
I look forward to hearing from you!
Gena