Home Organizing Tips
Moms… we are so busy with taking care of our families.  I would like to share some Home Organizing Tips to help you as you are making income from home through your knowledge and support from Wealthy Affiliate.  What is Wealthy Affiliate? Read my review on this awesome product that is free to try.
It is great being able to work such a flexible schedule from home but do  you  have a neat  environment to work from.   Because you will find that if you are working in a neat and organized home, you are much more productive and have better work habits therefore you have the potential for more income.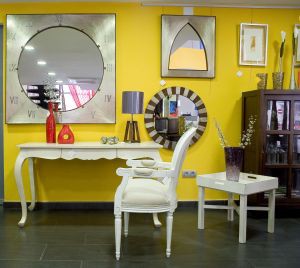 Why most people are not Organized at home?
We start a project and never finish it!
Even though you may have a good plan, most people simply lose focus and get distracted once they start a project. There are lots of reasons why focus is lost.  For example the TV is on and you hear something interesting, the phone rings, you get a text, you go to another room and start doing something else, or you simply are so overwhelmed by the task at hand that you quit and never finish.
Is the Plan right for the space?
You look at the room and think that you have a great plan. Now you implement your plan by emptying the room.  The clutter is gone and you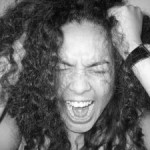 start  adding  containers for organizing the items that  you kept.
Take a look at the room again.  Do your changes make the room functional and does it utilize the space to its fullest potential?  Now you realize that the plan doesn't fit the space.  You get frustrated that the work was for nothing  and you give up and don't make a new plan.
My Family doesn't follow the Plan
You put your plan in place and you like it.  But now the only one following the plan is you.  The rest of the family doesn't understand why they have to make a change or even what that change is.  When your family does not support your organization plan, it will fall apart.
Why Organize?
Here are a few reasons.  The first three reasons are the most important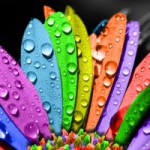 to me.  If  any of them do happen to you, you will be much calmer if you are organized.
You have an emergency situation and you can't find what you desperately need.  Now you have anxious searching and probably some family drama instead of the peace and harmony that you need in this important time.
When you work from home you need a  neat environment to help you be more productive and have better work habits.
What if your wallet or your purse is stolen?  Do you know what cards, documents, or items that you have lost?  Do you know the account numbers and phone numbers to call to cancel these accounts?
Before you visit with a Professional such as an accountant, financial adviser, or lawyer, you may need to bring important documents to share with them.  Do you know where they are?
Did you receive a warranty or purchase an extended warranty on a product?  Now that product has an issue.  Is it still under warranty?  Who do you call?

 Did you buy something and decide you want to return it?  Where did you put it?  Where is the receipt?  You really need the money to spend on something else.
You simply are tired of not finding the item that you need when you really need it.
Okay.  The list can go on and on.  Are you ready for some Home Organizing Tips?
Tips on how to Organize your House
Let's start by saying that most people do not use every room in their house for its intended purposes.  Usually this is not a plan, it just works out that way.  So for example if you are not okay with using your dining room table for storage or your tread mill for a coat rack,  then it's time to do something about it.
Take one room at a time
Break the room into Sections
First  you should start on one room at a time.  So pick the one you want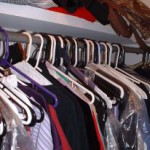 to start in.  Then you can break that room down into sections.  For instance a bookcase, a junk draw, a coat closet.   Each section may only take 15 or 20 minutes.
You need to make sure that you have the time available to finish that section or go to a smaller section.  When you finish that section though you will immediately feel that you have accomplished  a task. Good feeling huh!
Make Distribution Piles
As you go through each section of a room, start a pile for each item that needs to leave that room.  Some examples are…a trash pile, a garage pile, a sale pile, a return pile, a storage pile, etc.
As you make these piles, do not move any of these items to where they belong until you have finished that section or sections of your room for the day.  If you take a break and move something to the garage, next thing you know you are looking through a box and will not find yourself back to your chosen room.
Address the Piles
At the end of the your time in that room for the day, you need to address the piles that you have made.  Each pile needs to go to an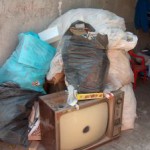 appropriate home.  For instance, the trash pile should go to the trash at that time.
However a sale pile needs to go to a space that can accumulate other sale piles until you are ready to address these items.  Perhaps in a basement, laundry room, or garage .But trash is just trash.  Get rid of it!
Finish a Room
Once you have finished a room, STOP!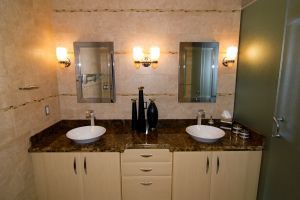 Review the functionality of the room.  Is everything in the room necessary?  Did you add containers just to keep junk that you don't need?  Make sure the room makes sense. Now go over the changes with the rest of the family if it is a space that is utilized by the whole family.  Make sure everyone is on board and stays on board.
Important Papers
Where to begin?
Start with your most recent papers.  Decide if they should be kept, shredded (a shredder is a good investment), or thrown away.  For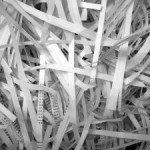 papers that you need to keep, start a file folder for that category.
For instance, your bank statements can be labeled on the folder with the Bank Name.  Each month, file your statements in chronological order.
Where to Store?
Most people do not have a home office.   If you don't have one, decide on a place for these records.  Maybe a large container that can be slid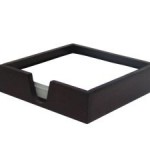 into a closet and easily pulled out when you need it.
It is best to file your documents immediately.  If you can't, create one spot either a basket, box, or envelope to  put your items to be filed in.  File these as soon as you can.
Where to keep specific documents
Here are the 3 places your important papers should be kept and what documents to put where:
1. Your purse or a wallet
Driver's license or personal Identification
One or two  Credit Cards
Health Insurance Card
Auto Insurance Card
Physician Name and Phone Number
Special Medical Information – Organ Donor Card, Blood Type, Allergies, etc.
2.  Your home safe or safety deposit box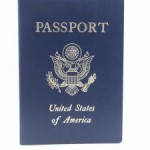 Passports
Real Estate Deeds
Vehicle Titles
Original Social Security Cards
Will
List of your household items for  Insurance reasons
3. Your Home Office System
All papers not listed above.
Involve your Family
The plan that you have for a space will be different if it is a space for the entire family or for just one member of the family.  If the space is for everyone, have a house meeting to discuss what works for everyone.  Come to a consensus.

If it is your child's room, involve them in the process.  Ask them where they would like to put their stuff to find and use it easily.  This make take some guidance with them but the more they are involved the more the system will work.
Keep your plan simple.  The harder it is the more likely  it will be not be followed by your family.
Follow up with the family to see if your plan is working for each space.  If not, make a change for the better.
 Some Tips for Keeping your house organized…
Pick up clothes and belongings before bed each night and put them where they belong.

Give away clothes you have  not warn in over a year.
Open mail and look at kids papers immediately.  Have a place for bills, kids homework, invitations, school art work, etc.
Organize your food pantry by keeping the oldest items in the front and keep the same type items together. Alphabetize your spices to keep them in order.
Have a designated spot for items to be returned to a store, items to be given away, items to be fixed, etc.
Review the organization and functionality of your rooms periodically to make sure that you are on track.
Organizing helps you save money, time, and unwanted stress. When you are working from home, organization helps you have better work habits and be more productive.
Moms..Let me know if these Home Organizational Tips have been helpful to you and if you have any other ideas that you would like to share.
I look forward to hearing from you!
Gena