Dot Com Secrets X Reviews
This is an Internet Marketing Business Review of Dot Com Secrets X which is a follow up to the original Dot Com Secrets Coaching Program.  In my opinion, this program is mostly geared to newbies in the world of internet marketing who want to only learn the email marketing method in order to earn income online.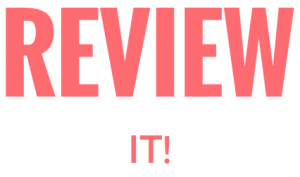 Name:       Dot Com Secrets X
Website:  dotcomsecretsx.com
Price:         $1 for the first 14 days, $47/ per month
Owner:      Russell Brunson
Overall Rank:  5 out of 10
Dot Com Secrets X Program Review
This program teaches you how to make money through email marketing by selling Russell Brunson's products, some of which are from the original Dot Com Secrets program.   While you are making money, Russell in turn is also making a lot of money from everything that you sell.
Not that he is not teaching you a legitimate method of making money but it is only one method of making money online.  These products are much harder to make money from than they used to be because the market has been saturated with his products now for many years.
The Pros and The Cons
The Pros
The program offers step by step training to walk you through their process.
If you learn how to promote with the Dot Com Secrets X email marketing plan, you can translate this practice to promoting other products from other places using the same method.
The Cons
Only one form of online marketing is taught.
You can't go at your own pace.
You promote Russell's products or one that he earns money from.
Up-sells are offered so it can get very expensive.
You can get better information for free (see my #1 recommendation) learning through another program.
The 90 day action plan is longer than the 14 day $1 trial forcing you to spend money.
You are told you will be taught how to create a successful business but in fact the lessons teach you how to sell one persons products which can be a business as long as you understand that upfront.
Russell will try to get you to register with the auto responder Pure Leverage which is $54.40 a month.  He is actually a co-owner of that company too.
Who is Dot Com Secrets X  for?
The program truly is designed for the novice in Internet Marketing and anyone that is interested in only learning the method of Marketing from Email Lists in order to create an online business.
Tools and Training
The program offers a 90 day action plan.  With this plan, you will receive information during the initial 14 day trial.  After that, you will receive one lesson per month.  You will learn through the training and videos the following information:
how to create a website
how to register with and use a auto responder
how to begin email marketing
how to promote Russell's products
Domain and Hosting
In order to create a website, you will need to purchase a domain name and pay for monthly hosting of the site.  This can cost you at a minimum of $5 a month or Click below for a free option!
Auto Responder
Once you create a website, you will need to add an email form in order to start collecting email addresses or leads.  Aweber is my #1 auto responder recommendation.
Products to choose from
You will be given a choice of about 20 products to choose from to promote on your site.  All of the products on the list are Russell's products with the exception of one.  The product that is not his is from Empower Network which is a pyramid seller or MLM (Multilevel Marketing).  If you decide to promote that product, Russell will be receiving commission on it since he is affiliated with Empower Network.
Traffic
You will be taught how to get traffic to your site.  One method that is taught is called Buying Solo Ads or one time advertisements that you can email by buying clicks from other people that have their own email lists.
These lists can cost you a lot of money! (100 clicks can cost at a minimum $50).
The people on the list may not want your product after you already gambled on paying for the clicks.
Be careful!  After you pay for clicks, the Solo Ads can be a scam.
In the program, you will be forced to spend money on Solo Ads every week.  ($50 X 4 weeks = $200 a month)
As visitors come to your site, you will have them sign up to your email list.  Then you will send them promotional emails that recommend Russell's products that you have chosen to sell.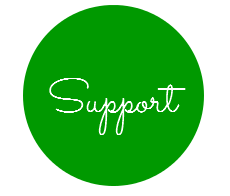 They state that you will love their products and services. If you don't, they do offer a 100% money back return policy.
Price
Dot Com Secrets X promotes this program as a trial offer but paying $1 for the first 14 days will not get you very far since they are spoon feeding you a 90 day plan.  After the 14 days, you will have to pay $47  a month.  They also offer some up-sells as well which can cost you $197 just for the 1st up-sell.  I'm just not interested in up-sells.  I always want to know what a program will cost me from the beginning.
Estimated Monthly Fees
Domain name and hosting – $5 a month
Program after 14 days – $47 a month
Pure Leverage auto responder – $54.50 a month
Monthly Solo Ads – $200 a month
HOW DO YOU PAY FOR FEES OVER $300 A MONTH?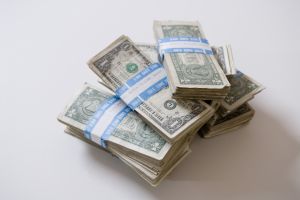 My Final Opinion of Dot Com Secrets X
Name:       Dot Com Secrets X
Website:  dotcomsecretsx.com
Price:         $1 for the first 14 days, $47/ per month until cancellation
Owner:      Russell Brunson
Overall Rank:  5 out of 10
You "might" make some money with this program if you follow all of the training.  But the bottom line is, you are working for Russell Brunson.  And if you are okay with that, with only learning one method of making money online, and large monthly fees maybe you should try it.
But it is not my recommendation to do that. I started in internet marketing because I wanted to be my own boss and totally learn what internet marketing was about. That is why my #1 Program Recommendation that offers 10 lessons for free is called Wealthy Affiliate.
If you are looking for an honest company that offers you a 10 lesson course for free on many methods of internet marketing from start to success with natural traffic, check out my Wealthy Affiliate Review. Plus you truly will be your own boss working on the training at your own pace.
I hope my post on this Internet Marketing Business Review of Dot Com Secrets X Reviews has given you some insight into what this program has to offer.  Most importantly I hope it has convinced you to a least read the Wealthy Affiliate Review 2015.
I look forward to hearing from you!
Gena