How to WordPress Website
I would like to share in this How to WordPress Website understanding the four parts of a domain name, the details of choosing a domain name, the best hosting provider that already has WordPress installed for you, and your next steps to learn how to build your own online business.

The #1 Content Management System
WordPress is undoubtedly the #1 CMS available to use to build your website.  Yes, there are other systems to choose from but none of them can stack up to what WordPress has to offer considering they have shouldered the creation of over 50 million websites and this number continues to grow every day.

Using WordPress
Now that we have agreed that WordPress is the way to go, I will continue by going over the basics of setting up WordPress through Wealthy Affiliate, the top rated internet hosting, training, and community platform that will teach you how to create your own online business.  First you must choose a domain.
Choosing a Domain
A Domain is your individual address where users find your website.  My domain is http://www.momsmakeincomefromhome.com. I am asked frequently by those who are new to creating websites, do you need the  http:// or the www.  They are strictly optional since websites will work without typing in these prefixes.  My domain is therefore momsmakeincomefromhome.com.

Parts of a domain:
Top Level Domain – This is the end of the domain.  In my case, it is .com.  There are many top level domains out there that you see every day.  Some examples are .org, .net, .edu, and .gov.
Root Domain – Your root domain is yours for the choosing as long as it is not already being used.  My root domain is momsmakeincomefromhome.  You want your root domain to be clear, concise, easy to spell  and one that describes your niche.  It can only contain letters, hyphens, and numbers.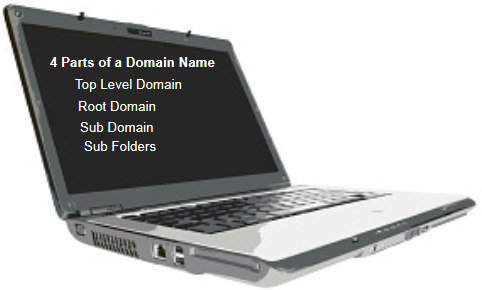 Sub Domain – This is a domain that may appear before your root domain.  I do not use a sub domain.  These are free once you own your domain.
Sub Folder –  A Sub Folder is all of your individual pages and posts that come after your top level domain.  In my case, for this post it is  .com/how-to-wordpress-website.
Where to Buy a Domain?
There are  hundreds of different domain registrars (Namecheap, GoDaddy,  Network Solutions, etc.) to buy a domain from.  If you already have your hosting taken care of, it is just a matter of getting the domain that you want for the best price but I would recommend going through one of the big names.  Even these companies often offer domain names on sale!

How to check if a Domain is Available
If you would like to check if a domain is available, you can go to active-domain.com.  Type in the root domain you are interested in.  This site will show you if it is available or not in the following top level domains:   .com, .biz, .info, .org, and .net.
Or you can go to NetworkSolutions.com. Type your root domain choice in the big search box and they will tell you if it is available.  If it is not available with the top level domain of your choice, they will give you another top level domain to choose from.
 Choose a Host
I know there are a lot of hosting companies to choose from.  And when you are choosing one you should ask some important questions.  Here are some questions and ones that I have already answered if you choose to use Wealthy Affiliate Premium (click for my personal review of this awesome platform).
Yes a free trial with 2 free websites and 10 free training lessons.
How many websites will they host?
Unlimited websites
How long have they been in business?
Over 10 years
What is their monitoring time?
24/7 Website Monitoring
Do they have offer good support?
Fully Managed with Site Health Analyzing
Are there positive reviews?
Over 50,000 positive online reviews with about 5 negative reviews
An Internet Hosting, Training and a Community of Support Platform
Wealthy Affiliate is a high quality WordPress specific hosting platform that will take care of everything for you.  Besides hosting, they will install, configure, and support WordPress for you.  You simply log in through their system using Site Rubix.    Making it very easy because you do not need to download WordPress.  Included in the hosting price are also these great benefits.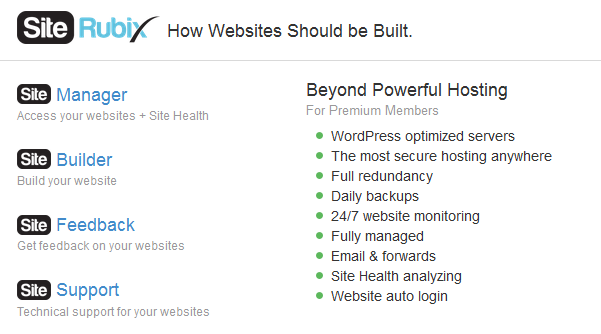 Configuring The Name Servers
Now that you have purchased a domain and you have a hosting account with Wealthy Affiliate, you need to point your domain to the hosting Name Server.  This will connect the Domain to the Server.
To do this go to the Control Panel in your Domain account with your Domain Registrar and look for a tab likely named Change Name Server.  Here you will need to enter the Name Server provided to you by Wealthy Affiliate.  This is most likely the server you will be using ns1.mywahosting.com.  Save your changes and then it could take up to 24 hours for this change to take effect.
Log into WordPress
Once your domain has successfully pointed to Wealthy Affiliate and you have logged into Wealthy Affiliate, you can log in to WordPress by going to the Site Rubix – Build your website here tab from the Wealthy Affiliate Dashboard.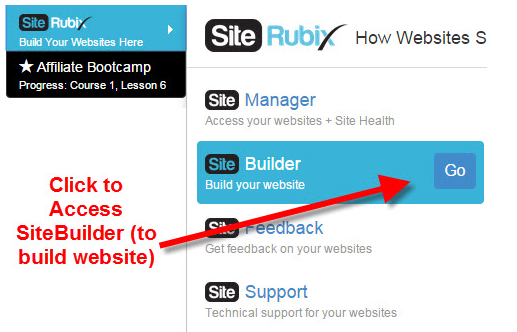 Choose a Theme
To begin building your website, you will need to choose a theme.  Your website theme is considered  the design foundation of your website.  There are so many free Themes to choose from.  Try different themes  because you will want to make sure that the theme fits your niche and will be pleasing to your readers eye.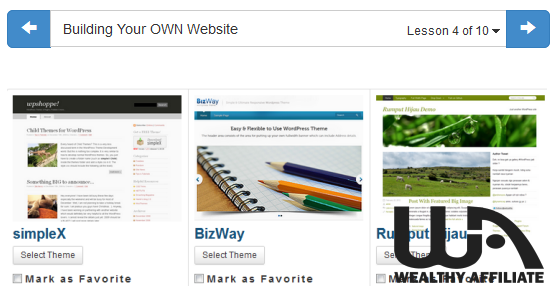 Benefits of the Free 10 Lesson Course
As this point, I want to share the benefits of the Free 10 lesson Course provided by Wealthy Affiliate.  Here are some of the course benefits that you will receive from this no obligation offer.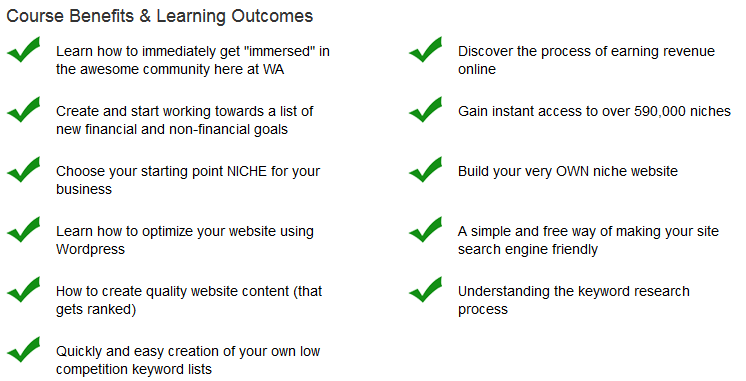 Why is it for free?
The reason they offer these 10 lessons for free is because, they are an honest company that simply wants you to see if it is for you before you go any further with there program.

Hosting , Training, and Support!
And if you decide to continue as a premium member, the incredible amount of benefits that you will receive is well worth the price to have an online business working for yourself.  The Annual Fee is only $359 or a little over $29 a month for hosting, training, and support!  Here are the benefits a Premium member will receive:

I hope my post on How to WordPress Website has given you some incite on Domain Names, Using WordPress through Wealthy Affiliate, and all of the benefits from this internet hosting, training, and community of support platform.  I hope you decide to try the free 10 lessons to just see if it is for you.  If it's not, you have not lost any money and only a little time.  If it's for you, Welcome to your new career working for yourself!
Post me a note below.  I look forward to hearing from you!
Gena